Let's face it. Kids are messy.
But your life as a mom doesn't have to be with the help of these mom cleaning hacks to save your sanity.
The key is finding tips & tricks that are quick and easy yet effective – we've got some awesome ones to share with you today.
1. Best Way to Clean Baseboards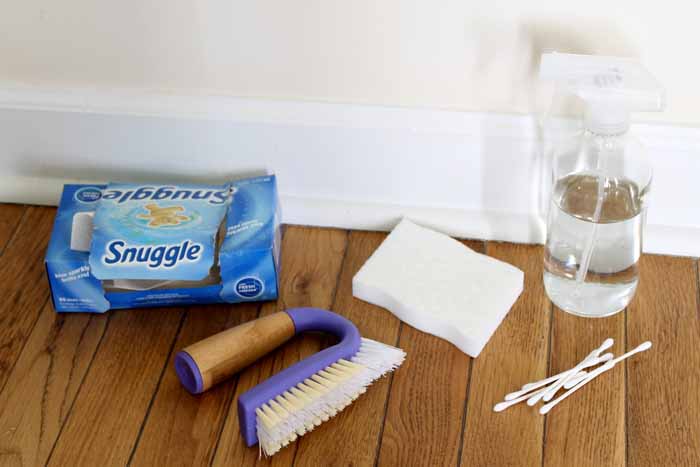 Even when you don't have kids, cleaning baseboards is a nightmare. This post takes all the guesswork out and teaches you the best way to clean them everytime! (via The Country Chic Cottage)
2. Non-Toxic Trick to Remove Crayon from the Walls
A clean house is important, but the health of our kids is much more important! That's why I love this simple and easy and NON-TOXIC way to remove crayon from walls when your little one takes the advice of coloring outside the lines a bit too literally. (via Ask Anna Moseley)